How Will ESMA Affect My FXCM UK Trading Account?
*This Tutorial is for educational purposes only. It is an explainer article for the recent changes in the European Securities and Markets Authority (ESMA) on changes made last August 1, 2018.*
Hi All!
The European Securities and Markets Authority (ESMA) has adapted new policies that will affect forex margin trading accounts starting August 1, 2018. FXCM UK already implemented the changes last Sunday, July 29, 2018.
This means that from today until further notice, all ESMA regulated brokers, which includes FXCM UK, will be affected. If however, you are using a broker not regulated by ESMA, like FXCM Markets, you will not be affected. However please go to the bottom of this post for further clarifications on FXCM Markets.
How will ESMA affect my FXCM UK Trading Account?
Your Forex trading account is formally known as a "Margin" Account that uses "Leverage" to place trades.
The new ESMA policies will lower the leverage for trading forex currency pairs from an average of 1:100 to an average now of 1:30.
To understand trading with leverage and margin, please read the following that simplifies the whole process: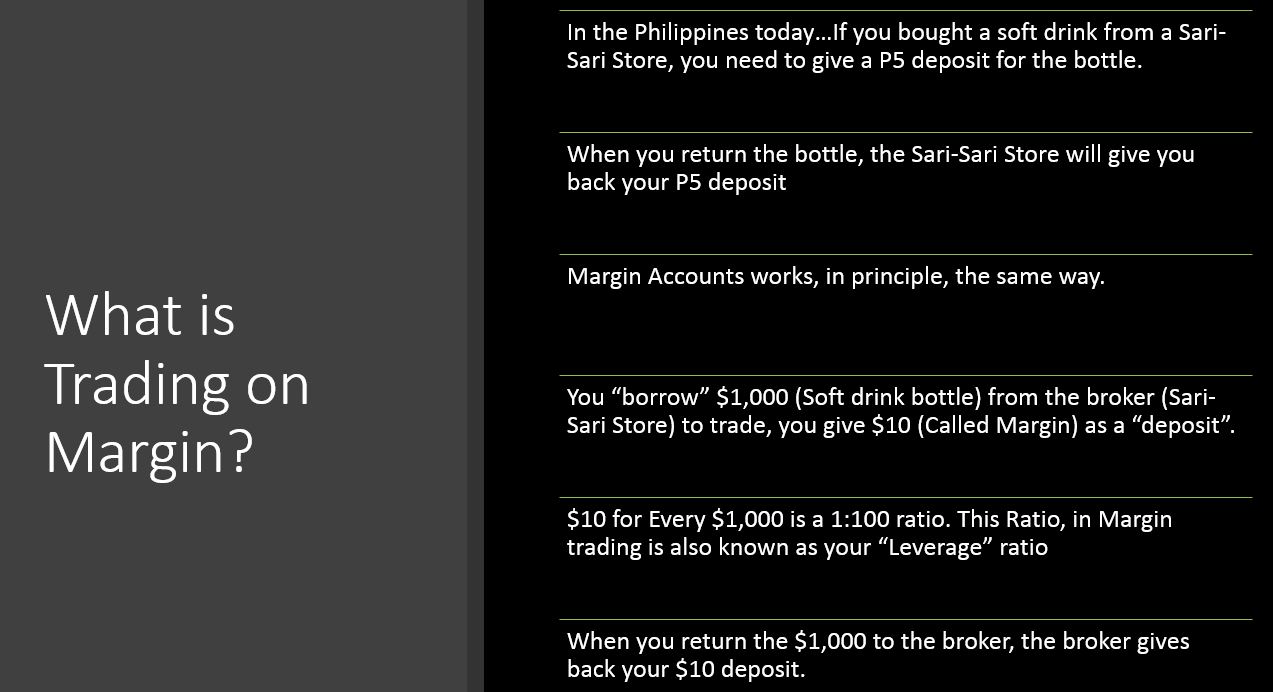 Prior to the ESMA policies, when we trade currency pairs, like what I just explained above, we have to provide FXCM UK a deposit of roughly $10 for every $1,000 (micro lot). That gave us a leverage ratio of 1:100.
Now with the new ESMA policies, that ratio has gone down significantly to an average of 1:30 which basically now means that you need to provide a bigger "deposit" or "Margin" every time you trade with a micro lot.
Here are the New Margin Requirements and Leverage settings per Currency pair: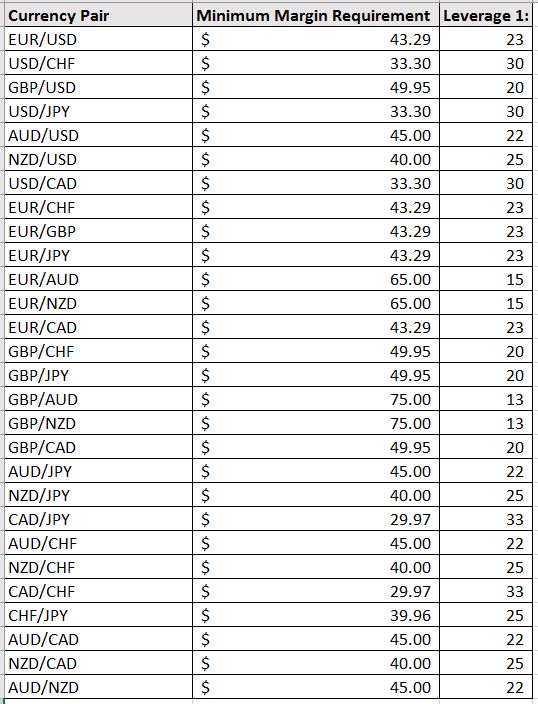 The terminology that FXCM uses for "deposit" is Minimum Margin Requirement or MMR.
Let's take EUR/USD as our example.
I will need to provide a "deposit" or "MMR" of $43.29 to FXCM UK for every 1 micro lot of EUR/USD I trade. My leverage ratio in this instance is 1:23 (1000/43.29 = 23)
Now lets say my trading account has a total balance of $300. I trade 1 micro lot of EUR/USD, I give the broker 43.29, and the money that will be left for me to keep the trades ongoing will be $300 – $43.29 = $256.71. This is also known as Usable Margin. In percentage, this represents 85.57% Usable Margin.
The healthy Usable Margin I usually recommend is about 90% but, because of the ESMA changes, and if you will not be adding to your $300 balance, about 80% usable margin is still ok. Of course, 90% usable margins would still be what I recommend.
So What Do I Need To Do Now?
Bottom line, having said all of this, before you copy my trades again, you will need to make sure that your account balances and the number of micro lots you trade with is within the 80 to 90% range of usable margin.
If you copy Singletrades, and you have only a balance of $300, you can only copy 1 currency pair and only 1 micro lot for that pair.
If you copy Unlitrades, and you have a balance of $5,000, you can copy up to 21 currency pairs but only 1 micro lot per pair.
To help visualize it, please now see the table below to follow moving forward, please note you can download these picture files and print it out for easier reference: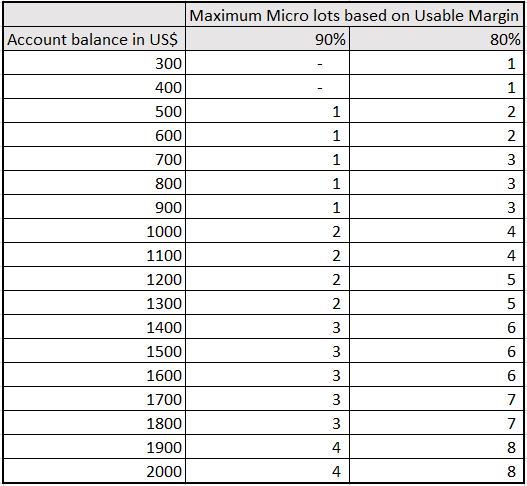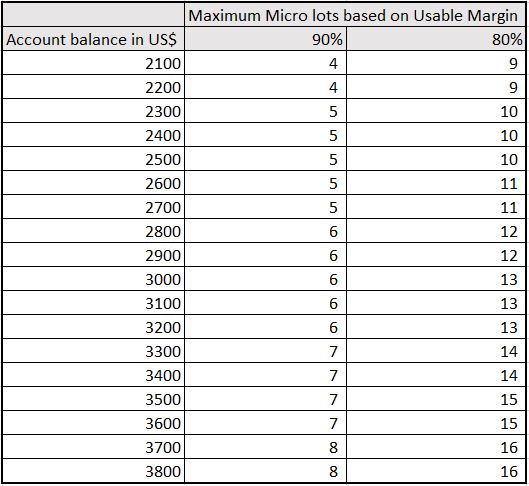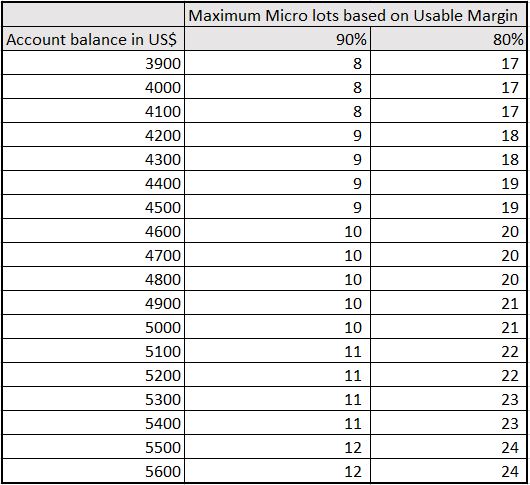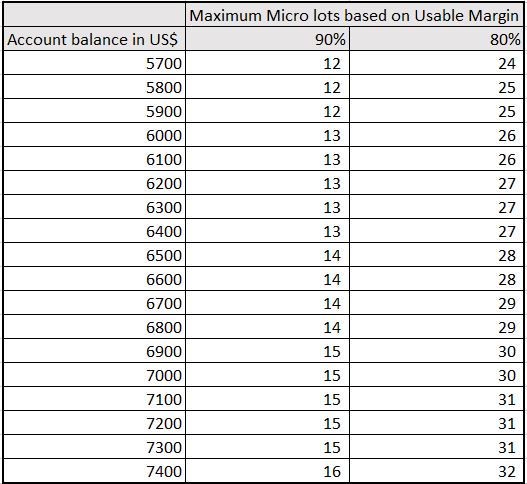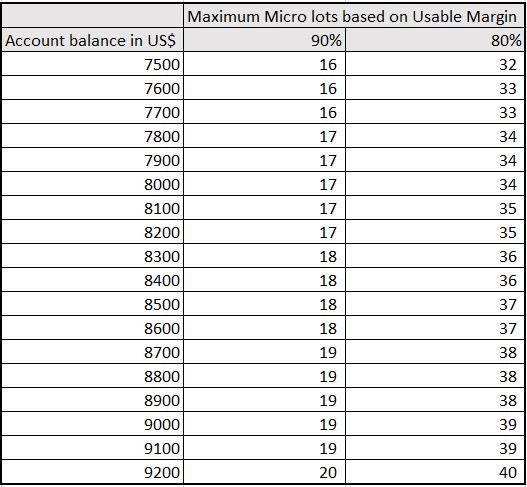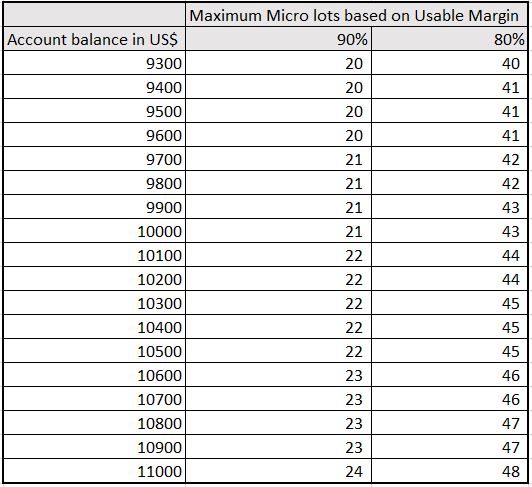 I'm Using FXCM Markets, Will I Maintain My Original Leverage and Margin Settings?
Yes, you will not be affected by ESMA.
Can I just transfer instead from FXCM UK to FXCM Markets?
You can.
However, you will have to contact the broker directly.
But…
Before you decide on doing that, please read the following, and this is a huge disclaimer, FXCM Markets, while it is under the FXCM group, is unregulated by the Financial Conduct Authority (FCA) which is part of ESMA and because there is no regulatory body you will just have to rely on the integrity of FXCM as a company.
Also, and again part of the disclaimer is that under FXCM Markets, there will be NO NEGATIVE BALANCE Protection Policy, which means that if there is a "Black Swan" event, (an unplanned, extreme volatile event) and your losses exceed your balance, you will have to pay for that excess negative balance.
Will FXCM UK have Negative Balance Protection?
Yes. as part of the new ESMA Policies, all FXCM UK Accounts WILL HAVE NEGATIVE BALANCE PROTECTION. Which means, should there be a "Black Swan" event, your losses will never exceed your balance, and the only amount you can lose will be your original balance.
---
Thank you and I hope this clarifies. If you have any immediate questions, please email me at markso@forexclubasia.com or send me a viber message at +639663306474 and I will reply as soon as I can
Monsterpips to All!
-Mark
P.S. To Know How To Integrate ESMA Changes with the Unlitrader Software Recommendations click here: https://www.unlitrader.com/tutorial/lot-size-guide-for-fxcm-new-margin-requirements/